————————————————————-
Hyperpolarization Lab receives NC Biotech Center Translational Research Grant
————————————————————-
Theis Lab receives the Ralph E. Powe Junior Faculty Enhancement Award.
Theis lab opens at NC State, Department of Chemistry !!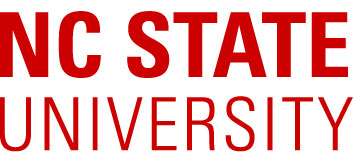 "Molecular Imaging of In Vivo Metabolism with a Hyperpolarized Vitamin Shot"


————————————————————–
JPCC paper
is highlighted on the COVER:
---
Science Advances paper appears and is highlighted in the media:
Duke Today: "New Class of Molecular 'Lightbulbs' Illuminate MRI"

See also,
Phys.org
eurekalert.org.

nanowerk.com
sciencedaily.com
genengnews.com:  "New Spin on Biomolecular Tags Lets MRI Catch Metabolic Wobbles"

Credit: Panayiotis Nikolaou, Thomas Theis

————————————————————–
JACS Paper shows direct hyperpolarization of heteronuclei using SABRE-SHEATH

Signal Amplification By Reversible Exchange in SHield Enables Alignment Transfer to Heteronuclei)



————————————————————–
"LIGHT-SABRE enables efficient in magnet catalytic hyperpolarization"

————————————————————–
PRL paper   Selected for an Editor's Choice Highlight:
 Spotlight on Exceptional Research by the APS
"Long-lived heteronuclear spin-singlet states in liquids at zero magnetic field"
Phys. Rev. Lett. (2014),112, 077601
————————————————————–
PRL paper is highlighted in a Spotlight for Exceptional Research by the APS
"Near-zero field magnetic resonance"   
————————————————————–


Nature Physics Paper appears and is Highlighted in :